Brain Development in Early Childhood
---
Children who attend preschool are cast into the world of learning at an incredibly vulnerable time in their development. Early childhood educators face the challenge of how to teach academics when children's behaviors take up so much of their time and attention.

Preschool isn't just a child's introduction to formal education, it's often a first entry into social settings outside of a family for extended periods of time. Teachers often recognize that there is much more to early childhood education than academic learning when they are faced with ongoing and persistent challenging behavior. And it becomes clear that children need help with the social and emotional skills that allow academic learning to occur. But where to start?

Early childhood educators are particularly focused on strengthening children's "upstairs brains" to acquire school readiness skills as they move into kindergarten. Formally, these are known as executive function skills. These include: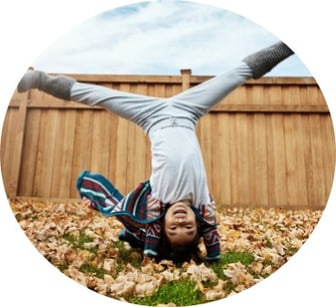 Planning
Initiating
Organizing and carrying out tasks while filtering out distractions
Monitoring progress
Shifting gears
Regulating emotions
Solving problems
Resolving conflicts
Special educators and parents of children with disabilities already use many of the strategies that help children improve executive functioning such as:
Breaking directions down into steps
Creating individualized, visual mini-schedules
Using visual cues, peer buddies, and first-then cues
Providing consistent support with identifying, expressing, and managing emotion
A working knowledge of the brain enhances teachers' capacities to see the child behind the behavior as the foundation for choosing developmentally appropriate practices to support children's learning. Teaching with the brain in mind helps teachers work smarter, not harder, while simultaneously providing children with nurturing and responsive learning environments inclusive for all.
---
Early Childhood: Brain Development is a new Exceptional Child course to help provide educators with an introduction to brain development as the foundation for choosing effective, inclusive, and equity-based teaching practices designed to promote social, emotional and academic learning.

Find this course in the Early Childhood course category or request a demo below to learn more!
Tags: Early Childhood