ABA: Shaping, Fading and Conditioning Reinforcers
Autism Spectrum
ABA: Shaping, Fading and Conditioning Reinforcers
Applied Behavioral Analysis (ABA) is the application of basic principles of learning, analytical problem-solving and using evidence-based strategies that are likely to lead to success. On a practical level, the principles and methods of ABA have helped many different kinds of learners acquire a wide variety of skills – from healthier lifestyles to the mastery of a new language. For decades therapists and educators have used ABA to help children with autism spectrum disorder and other developmental disorders. In this course, you'll learn about shaping procedures, fading procedures and conditioning reinforcers.
Course Authors
Betty Fry Williams, Ph.D. and Randy Lee Williams, Ph.D.

Dr. Betty Fry Williams is professor emeritus and former chair of Teacher Education and former coordinator of Special Education at Whitworth University, while Dr. Randy Lee Williams is professor emeritus and former chair of Special Education at Gonzaga University. Both received their master's degrees in psychology at Western Michigan University and their doctorates in developmental and child psychology at the University of Kansas. They began working with children with ASD, and other disabilities, 45 years ago, and are co-authors of "Effective Programs for the Treatment of Autism Spectrum Disorders: Applied Behavior Analysis Models." They have individually researched, presented and written extensively on applied behavior analysis.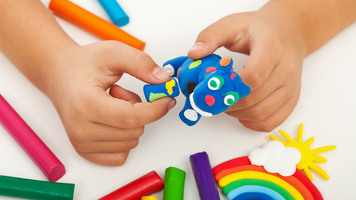 DURATION
32 minutes
LANGUAGES
English