ASD: Intervention Strategies
Autism Spectrum
ASD: Intervention Strategies
Evidence-based interventions continue to show amazing promise in helping students with autism develop new skills. Even as the prevalence of autism grows, educators and parents alike have good cause for hope. This course begins by stressing the importance of early intervention. The sooner that educators and therapists can work with students with autism, the better their prognoses will be for increased skill development. This course also reminds that while there are some clusters of characteristics, each child with autism must be viewed uniquely. You'll also hear about many approaches that are popular but still unproven. However, the heart of the course is a helpful primer on all of the interventions that are proven by science to be effective.
Course Authors
Betty Fry Williams, Ph.D. and Randy Lee Williams, Ph.D.

Dr. Betty Fry Williams is professor emeritus and former chair of Teacher Education and former coordinator of Special Education at Whitworth University, while Dr. Randy Lee Williams is professor emeritus and former chair of Special Education at Gonzaga University. Both received their master's degrees in psychology at Western Michigan University and their doctorates in developmental and child psychology at the University of Kansas. They began working with children with ASD, and other disabilities, 45 years ago, and are co-authors of "Effective Programs for the Treatment of Autism Spectrum Disorders: Applied Behavior Analysis Models." They have individually researched, presented and written extensively on applied behavior analysis.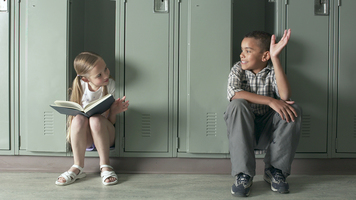 DURATION
37 minutes
LANGUAGES
English