Autism Spectrum
ASD Overview
Autism spectrum disorder is the fastest growing serious developmental disability in the United States. This course will teach you about the disorder. To understand the characteristics of ASD, you'll begin with a study of three students with autism. This underscores that, while there are often areas where impairments are common, each child's ability and skill levels are unique. The course continues with a discussion of diagnostic criteria, especially with recent changes to DSM-V, and how these changes impact the ever-increasing prevalence data. The definition of ASD is defined with clear examples of the symptoms common for students with autism. Lastly, you'll look at other issues relating to ASD as well as the challenges faced by students.
Course Authors
Betty Fry Williams, Ph.D. and Randy Lee Williams, Ph.D.

Dr. Betty Fry Williams is professor emeritus and former chair of Teacher Education and former coordinator of Special Education at Whitworth University, while Dr. Randy Lee Williams is professor emeritus and former chair of Special Education at Gonzaga University. Both received their master's degrees in psychology at Western Michigan University and their doctorates in developmental and child psychology at the University of Kansas. They began working with children with ASD, and other disabilities, 45 years ago, and are co-authors of "Effective Programs for the Treatment of Autism Spectrum Disorders: Applied Behavior Analysis Models." They have individually researched, presented and written extensively on applied behavior analysis.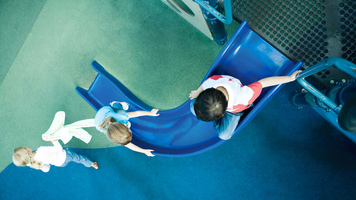 DURATION
39 minutes
LANGUAGES
English