Developing Culturally Responsive Instruction
Instruction and Learning
Developing Culturally Responsive Instruction
Students who are culturally different may face challenges that can impact the quality of their school lives and educational outcomes. These include high dropout and suspension rates, low academic achievement, poor student-teacher relationships and other difficulties. A number of interventions and strategies have been employed to address these challenges, with varying degrees of success. The approach you'll explore in this course is based on the idea that culturally different students – indeed, all students – are best served by a curriculum that delivers culturally responsive instruction. In this course, you'll learn how Dr. Donna Y. Ford's Bloom-Banks Matrix can be used to create culturally responsive instruction in your classroom that's both rigorous and relevant.
Course Authors
Donna Y. Ford, Ph.D.

Donna Y. Ford, PhD, is Professor of Education and Human Development at Vanderbilt University. Professor Ford conducts research primarily in gifted education and multicultural/urban education. She is the author/co-author of several books, including Reversing Underachievement Among Gifted Black Students, Multicultural Gifted Education, Gifted and advanced Black Students in School: An Anthology of Critical Works, In Search of the Dream: Designing Schools and Classrooms that Work for High Potential Students from Diverse Cultural Backgrounds, Diverse Learners with Exceptionalities: Culturally Responsive Teaching in the Inclusive Classroom and Teaching Culturally Diverse Gifted Students. She consults with school districts, and educational and legal organizations on such topics as gifted education under-representation and Advanced Placement, multicultural/urban education and counseling, and closing the achievement gap.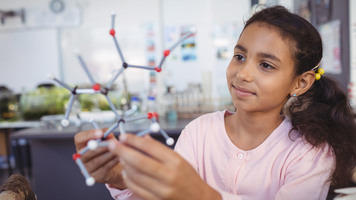 DURATION
33 minutes
LANGUAGES
English