Discipline: Legal Implications
Special Education Law
Discipline: Legal Implications
While it's safe to say that discipline is no educator's favorite part of what they do, it is an essential part of working with students. But when disciplining a student with a disability, there are special considerations that must be taken into account. This course will provide school staff members with information about the legal protections provided to students with disabilities by the Individuals with Disabilities Education Act (IDEA) and will explore the legal implications related to disciplining these students. We'll examine the impact of zero-tolerance policies, discipline procedures required under IDEA, the effectiveness of positive behavioral supports, and the disciplining of students with Section 504 plans.
Course Authors
Barbara Bateman, Ph.D., J.D.

Dr. Barbara Bateman is a nationally recognized leader in special education law. In collaboration with Dr. Samuel Kirk, she helped to distinguish the category of learning disabilities in the 1960s and to develop the special services that would later serve this population. Dr. Bateman has 40 years of experience as an educator, author and researcher, and has written more than 100 books, monographs, book chapters and articles on special education and legal issues.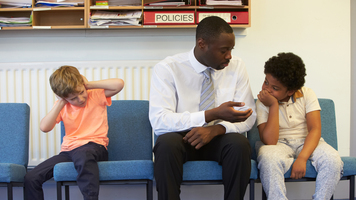 DURATION
51 minutes
LANGUAGES
English