Early Childhood: Social Communication
Early Childhood
Early Childhood: Social Communication
This course will familiarize school staff with social communication development in children with Autism Spectrum Disorder (ASD). Unfortunately, the process of building vocabulary and learning the unspoken verbal cues necessary to communicate with others is often short-circuited in children with ASD. We'll explore early-learning differences between neuro-typical children and those with ASD as well as present evidence-based early-learning strategies that assist children with ASD and other communication disorders.
Course Authors
Diane Twachtman Cullen, Ph.D.

Dr. Diane Twachtman-Cullen is a communication disorders specialist and licensed speech-language pathologist specializing in autism, Asperger Syndrome, and related conditions. She holds an MA in speech-language pathology, a Sixth Year Diploma in early childhood special education, and a Ph.D. in Special Education. Diane is the author of chapters on high-functioning autism and Asperger syndrome in the Division TEACCH series (1998) and also in Communication and Language Issues in Autism and Pervasive Developmental Disorder: A Transactional Developmental Perspective (2000). She also has authored numerous books: A Passion to Believe: Autism and the Facilitated Communication Phenomenon; Trevor Trevor, a metaphor for children designed to increase the sensitivity of typical peers toward their classmates with special needs; How To Be A Para Pro: A Comprehensive Training Manual For Paraprofessionals; and How Well Does Your IEP Measure Up?
Jennifer Twachtman-Bassett, M.S.

Jennifer Twachtman-Bassett, M.S., is a speech-language pathologist and member of the Autism Society of America's Panel of Professional Advisors. She also serves on the Board of Directors of the Autism Society of Connecticut and the National Advisory Board of Directors of the Special Minds Foundation. A frequent workshop presenter, Ms. Twachtman-Bassett provides consultation and training workshops regarding autism-spectrum disorders through ADDCON Center, LLC.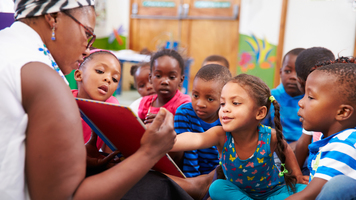 DURATION
42 minutes
LANGUAGES
English