English Learners and Instructional Strategies
Instruction and Learning
English Learners and Instructional Strategies
Millions of English-learning students from all over the world are in the United States school system. However, schools still struggle with how to provide these students with the same opportunities and quality education as their non-EL counterparts. But their language differences do not always mean they have learning disabilities. This course introduces you to the tools you need to make that distinction. Further develop the lives and minds of EL students through concepts like culturally relevant curriculum and Universal Design for Learning (UDL). Also learn the proper special-education referral process for an EL student who may have a learning disability.
Course Authors
Claudia Rinaldi, Ph. D.

Claudia Rinaldi, Ph.D. is an Associate Professor and serves as Chair of the Education Department at Lasell College. Her research addresses the implementation of Response to Intervention (RTI) and Multi-Tier System of Support (MTSS) in urban settings, English-language learners and teacher preparation that responds to the growing diversity in urban schools. Her experience engages educators in how to improve systems and instructional practices for students with reading difficulties who may be at-risk for failure, or those who are English-language learners and may have mild and moderate disabilities.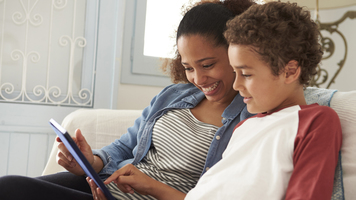 DURATION
44 minutes
LANGUAGES
English