Special Education Law
FAPE
A key provision of federal law is that all students with disabilities are entitled to a free appropriate public education. Learn about FAPE in this course. As you begin, it's important to remember that prior to the inclusion of FAPE in IDEA and Section 504 law, millions of children with disabilities were excluded from school because of their disabilities. Still, while few would ever want to deny the rights of students with disabilities, there has been much debate as to the true meaning of the law. Much of the discussion has been around what is truly appropriate. You'll learn about the landmark Rowley case, which went to the Supreme Court. The standards of "reasonably calculated" and "educational benefit" are also discussed in great detail.
Course Authors
Barbara Bateman, Ph.D., J.D.

Dr. Barbara Bateman is a nationally recognized leader in special education law. In collaboration with Dr. Samuel Kirk, she helped to distinguish the category of learning disabilities in the 1960s and to develop the special services that would later serve this population. Dr. Bateman has 40 years of experience as an educator, author and researcher, and has written more than 100 books, monographs, book chapters and articles on special education and legal issues.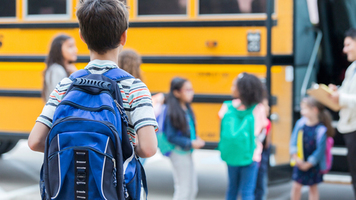 DURATION
52 minutes
LANGUAGES
English