Federal Laws in Special Education
Special Education Law
Federal Laws in Special Education
Understanding federal laws for students with disabilities is essential for compliance. This course covers key provisions of IDEA, ADA and Section 504. Beginning with a brief history of special education law, you'll benefit from an engaging presentation of what the laws require, including detailed discussions of FAPE, LRE, Individualized Education Programs or IEPs, and Discipline. The process of special education is also mapped out from the Child Find through Transition. The course concludes with procedural safeguards, which are the requirements that afford parents and children protections and the right to dispute. This soup-to-nuts course is great for any special or general educator as well as those wanting to better understand federal law.
Course Authors
Barbara Bateman, Ph.D., J.D.

Dr. Barbara Bateman is a nationally recognized leader in special education law. In collaboration with Dr. Samuel Kirk, she helped to distinguish the category of learning disabilities in the 1960s and to develop the special services that would later serve this population. Dr. Bateman has 40 years of experience as an educator, author and researcher, and has written more than 100 books, monographs, book chapters and articles on special education and legal issues.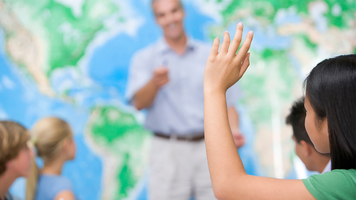 DURATION
53 minutes
LANGUAGES
English