Special Education Law
LRE and Placement
Seldom have three words caused more controversy and confusion in special education than the words "least restrictive environment." Placement of children with disabilities is one of the most difficult questions in Special Education. While federal law is clear that each child should be educated in the least restrictive environment, it's not always clear what that means for each child. Naturally, there is no one answer for all children. This course will help you to look at LRE and placement from a variety of aspects. While aspects of the law are covered in great detail, you'll also learn about disputes and their implications. Educators completing this course will be more informed and sensitive to the issues regarding placement and inclusion.
Course Authors
Barbara Bateman, Ph.D., J.D.

Dr. Barbara Bateman is a nationally recognized leader in special education law. In collaboration with Dr. Samuel Kirk, she helped to distinguish the category of learning disabilities in the 1960s and to develop the special services that would later serve this population. Dr. Bateman has 40 years of experience as an educator, author and researcher, and has written more than 100 books, monographs, book chapters and articles on special education and legal issues.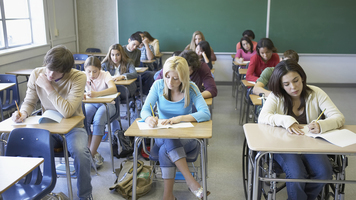 DURATION
44 minutes
LANGUAGES
English