Managing Challenging Behavior: Part 2 - Consequence Strategies
Behavior
Managing Challenging Behavior: Part 2 - Consequence Strategies
When teachers prevent and effectively manage problem behaviors, students can focus on meeting their academic goals. However, when problem behavior escalates, it disrupts the learning environment for everyone in the classroom. Fortunately, effective classroom management is a skill everyone can learn. In this course, we'll focus on tier one consequence strategies from the Positive Behavior Support framework. Tier one consequence interventions take place after behavior occurs, with the goal of encouraging positive choices and discouraging problem behavior. We'll explore three critical tier one consequence components: (1) Positive Behavior Recognition, (2) Consistent Instructional Response and (3) Data-Based Decision Making.
Course Authors
Kaye Otten, M.Ed., Ph.D.

Dr. Kaye Otten is a nationally recognized behavior and autism specialist. She has worked with students with behavior challenges for more than 25 years as a classroom teacher, special educator and behavior specialist. Kaye is the co-author of How to Reach and Teach Children with Challenging Behavior: Practical, Ready-to-Use Interventions That Work and is also a popular presenter nationally and internationally, providing professional development workshops and speaking at professional conferences. Dr. Otten is currently an assistant professor of special education at the University of Central Missouri.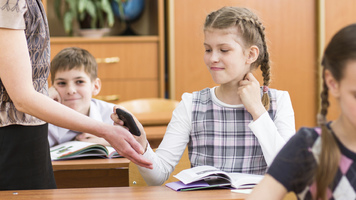 DURATION
54 minutes
LANGUAGES
English