Principals: Behavior Management
Principals
Principals: Behavior Management
Administrators and teachers face a different set of rules in using disciplinary procedures with students with disabilities who are protected by the Individuals with Disabilities Education Act. Since principals ensure that the learning environment is calm and safe for everyone, it's important that they know how to manage inappropriate behaviors in their schools. This course is designed to review when and how to apply these different rules to discipline students and stay within the law. Topics covered include functional behavioral assessments, behavior intervention plans and rules surrounding long-term suspensions.
Course Authors
David F. Bateman, PhD

David F. Bateman, PhD, is a professor at Shippensburg University where he teaches courses on special education law, assessment and facilitating inclusion. He's a former due process hearing officer for Pennsylvania, and he uses his knowledge of litigation relating to special education to assist school districts in providing appropriate supports for students with disabilities. He has been a classroom teacher of students with learning disabilities, behavior disorders, intellectual disability and hearing impairments, and has recently co-authored the following books: A Principal's Guide to Special Education, A Teacher's Guide to Special Education, Charting the Course: Special Education in Charter Schools, and Current Trends and Legal Issues in Special Education.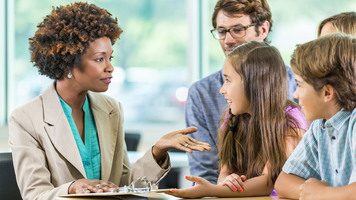 DURATION
14 minutes
LANGUAGES
English