Principals: Special Education Law
Principals
Principals: Special Education Law
Special rules and procedures regarding the education of students with disabilities exist in large part to protect them from the abuses of the past when many states actively prevented these students' participation in education. A principal's understanding of the rules can go a long way toward ensuring all students receive the services they're entitled to. This course is designed to review the six main parts that comprise the laws governing students eligible for special education services: zero reject, nondiscriminatory evaluation, free appropriate public education, individualized education program, least restrictive environment and parental participation.
Course Authors
David F. Bateman, PhD

David F. Bateman, PhD, is a professor at Shippensburg University where he teaches courses on special education law, assessment and facilitating inclusion. He's a former due process hearing officer for Pennsylvania, and he uses his knowledge of litigation relating to special education to assist school districts in providing appropriate supports for students with disabilities. He has been a classroom teacher of students with learning disabilities, behavior disorders, intellectual disability and hearing impairments, and has recently co-authored the following books: A Principal's Guide to Special Education, A Teacher's Guide to Special Education, Charting the Course: Special Education in Charter Schools, and Current Trends and Legal Issues in Special Education.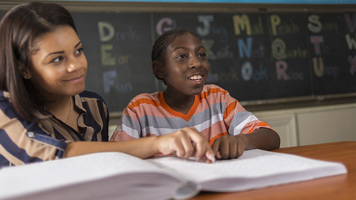 DURATION
16 minutes
LANGUAGES
English