Special Education Law
Section 504 Compliance
Section 504 protects students with mental or physical impairments that substantially limit major-life activities. This course will explain the law. Section 504 of the Rehabilitation Act of 1973 emerged from the civil rights movements a few decades ago. It's a civil rights law that applies to all recipients of federal aid, including schools. Similar to IDEA, Section 504 law also provides for FAPE, although its definition differs from FAPE under IDEA law. This course will introduce you to the Section 504 Plan and a thorough discussion of major-life activities. You'll learn about evaluation requirements, other eligibility considerations, and LRE. Most importantly, you'll be immersed in the specifics of implementation so that you can comply.
Course Authors
Barbara Bateman, Ph.D., J.D.

Dr. Barbara Bateman is a nationally recognized leader in special education law. In collaboration with Dr. Samuel Kirk, she helped to distinguish the category of learning disabilities in the 1960s and to develop the special services that would later serve this population. Dr. Bateman has 40 years of experience as an educator, author and researcher, and has written more than 100 books, monographs, book chapters and articles on special education and legal issues.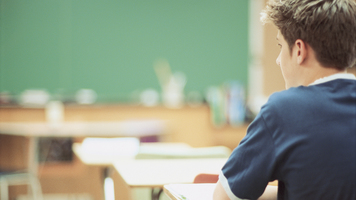 DURATION
33 minutes
LANGUAGES
English